Sustainably Delicious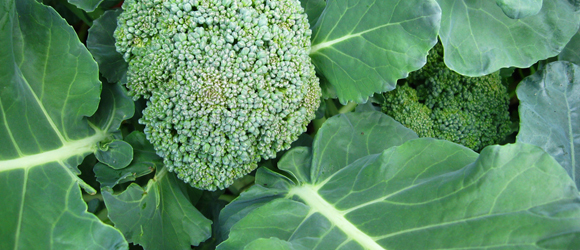 Living in southern Ontario has always been a blessing for someone like me, who loves all sorts of natural surroundings even more than I love the wonderful selection of foods available to us with so many farms close to the cities. And there are many people in Toronto and the surroundings areas who share my love of nature and food, and seek to combine the two into a gastro-culture that not only respects the land but celebrates its bounties. I took the opportunity to write about these other environmentally-friendly gastro-enthusiasts in my article for the Winter 2015 issue of Jewish Review:
Sustainably Delicious
As discussions about climate change and other environmental issues have taken on an increased tone of urgency in the past few years, more of us are becoming conscious of our carbon footprint as we go about our daily lives. Thankfully, the spirit of "think globally, act locally" is very much present in many Toronto and surrounding area restaurants, and many of them use the challenge of finding locally-sourced ingredients to create dishes that are both delicious and environmentally-sensitive. There is something very Canadian about seeking out food that make us feel closer to nature and encourages us work together with the people who dedicate their lives to nurturing the land and respecting its animals and plants.
Café Belong
550 Bayview Ave, Toronto, ON M4W 3X8 – 416-901-8234
http://www.cafebelong.ca/
This gorgeous café combines a rustic yet modern charm with organic architectural elements such as the freeform vine-like series of lights that appears to grow over their seating area. Café Belong boasts not only to membership to the Ocean Wise program but also has LEAF Level 2 certification. Using organic quality food ingredients as their baseline for their quality standards, the chefs at Café Belong bring together the best of local farms and markets in what they refer to as the "circle of sustainability" to create food that warms the spirit as well as delights the tastebuds. Some dishes, like braised caribou pulled neck in its natural jus with sumach spätzle, showcases a true Canadian pride and there are plenty of vegetarian options, such as the warm cauliflower & brussel sprouts with bacon mustard vinaigrette and Five Brothers cheese, and the sweet potato gnocci seared in brown butter, sage, thyme & Mountain Oak gouda.

The Beet
2945 Dundas Street West, Toronto, ON M6P 1Z2 – 416-916-2368
http://www.thebeet.ca/
Down in the Junction, The Beet offers a variety of culturally-diverse comfort foods like wraps, sandwiches and burgers and includes vegetarian fare like the Harissa Bowl with quinoa, roasted red pepper, beets and zucchini, cherry tomatoes, pickled onions, goat cheese and tahini sauce and an all-day-breakfast menu for those craving some Huevos Rancheros with sunny side up eggs with spicy black beans, pico de gallo, Quebec cheddar, avocado and sour cream. Owned by a nutritionist and homeopathic doctor who both also designed the menu, The Beet extends their environmentally-friendly efforts beyond their food with the use of biodegradable takeout containers and eco-friendly interior décor. In addition to their food menu, they offer many different types of fresh juice including, of course, beet juice and they prepare delicious in-house smoothies (dairy free, made with rice or almond milk) meant to help boost your health as well.

Globe Bistro
124 Danforth Ave, Toronto Ontario – 416-466-2000
http://www.globebistro.com/
With a slogan like "Think global. Eat Local." The Globe Bistro's commitment to responsible food practices could not be any clearer. Their menu emphasizes seasonal ingredients with a real "farm to table" flare, and for the full terroir experience, you can sign up for four, five and six course meals pared with the finest wines from Ontario and around the world. They do half-price wine bottles every Sunday and you can even bring your own favourite bottle of white or red, for a modest corking fee. Their menu has offerings from across Canada: from Newfoundland, they have Fogo Island cod and snow crab with sake kasu marinade, poached crab, sweet corn ravioli, tempura mushrooms, edamame, lobster reduction, and their Winter Falafel uses Saskatchewan chickpeas with squash hummus, tabbouleh, pressed yogurt, pickled roots, za'atar, and cilantro. The chefs at Globe Bistro have even been known to do their own foraging around the GTA for local culinary treasures such as wild leeks and strawberries.

Frescos' Fish & Chips
Two locations: 213 Augusta Ave, Toronto, ON M5T 2L4 – 416-546-4557 ** 816 St Clair Ave W, Toronto, ON M6C 1B6 – 647-748-4557
http://frescosfishandchips.com/
If you are craving some simpler fare, Frescos' offers not only fish and chips, but also chili bowls, chicken wings, deep-friend pickles and many other delicious deep-fried delights using healthier non-hydrogenated cooking oils. They are committed to using Ocean Wise approved fish sources, as well as other sustainable fish sources approved by the Marine Stewardship Council, along with locally-grown Ontario vegetables for their coleslaw, battered mushrooms, kale salad and other vegetarian sides. They even have vegan-friendly options such as vegan chili and a vegan poutine that uses mushroom gravy and Daiya, a dairy-free, lactose-free, casein-free, gluten-free and soy-free alternative to cheese. They extend their environmental-sensitive goals to more than their food: they use environmentally-friendly packaging for their takeout including biodegradable cutlery and they encourage recycling inside their two Toronto locations.

Hapa Izakaya
602 College Street West, Toronto – 647-748-4272
http://www.hapatoronto.com/
Considering how seafood-heavy their menus tend to be, it can be surprisingly difficult to find many Japanese places in Toronto that clearly state the sources of their fish, but Hapa Izakaya not only proudly states that their fish comes from Ocean Wise sources (and specific menu items show the OceanWise symbol) but also points out that all their fish are sustainably wild-caught and not farmed. Open late Thursday to Sunday until 2am and offering both tapas and sushi, Hapa Izakaya is a perfect place to meet with friends to enjoy some sake or shooters, even a nice cold Sapporo or two, and share some hot or cold tapas such as Ahi tuna carpaccio with yuzu dressing, beer-battered halibut tacos with house made maple bacon, shoestring potatoes, roasted jalapeño aioli or grilled squid with sake soy garlic marinade. Their late-night sushi menu may not be as large as their tapas options, but still offers a delicious way to end your night.

The Beast
96 Tecumseth St. Toronto, Ontario M6J 2H1 – 647-352-6000
http://thebeastrestaurant.com/
As The Beast's name implies, it is a restaurant that focuses on meat, which may seem like a strange choice for environmentally-minded places to eat, but The Beast has a singular focus on enjoying not only many different locally-sourced animal options but also a commitment to enjoying all parts of each animal, leaving little to waste. In fact, they seek to redefine our preconceived notions about meat groups that have been historically considered lesser or unsavoury, such as pork hocks which they offer with kecap, kimchi, and peanuts. There is also their group option of a six course, whole-animal feast that lets you choose one animal (lamb, goat, rabbit, duck, chicken, squab, pig, wild boar, cow, venison, elk, water buffalo, bison) and their chefs will prepare a dish made from different parts, allowing you to expand your eating horizons into new, uncharted flavour territories. For those looking to enjoy a more modest amount of meat, there are many other regular-sized offerings such as smoked drake breast with winter squash, oyster mushroom, duck confit, and apricot or lamb shoulder with fingerlings, caperberries, horseradish, and sauce gribiche.

Epic
100 Front St. W. Toronto – 416-860-6949
http://www.epicrestaurant.ca
Never has a restaurant been named so aptly and succinctly; Epic is not only a powerhouse in terms of quality food offerings, but they take their commitment to sustainably-sourced ingredients to epic heights quite literally. They use Ocean Wise approved fish, their menu features many locally-sourced farm-fresh foods and a large list of Ontario wines (among other wines from around the world), and they even have an apiary and herb garden on their rooftop, giving them access to honey and herbs with literally zero carbon footprint. Their menu offers many gorgeous dishes that showcase the best of Ontario flora and fauna, from their venison tenderloin with wild blueberries, raisin purée, brussels sprout, and duck prosciutto hash, to their wild Ontario mushroom pappardelle; an ancient durum house made pasta with monforte chevre, wild mushrooms, walnut gremolata, and fresh black truffle. Located at the heart of the city in the Fairmont Royal York hotel, Epic's casual elegance is suited to both those seeking to celebrate a special occasion or those looking for a cozy spot to grab a bite to eat before heading up to your hotel room.

Woods
45 Colborne Street, Toronto, ON M5E 1E3 – 416.214.9918
http://woodsrestaurant.ca/
Another fine example of using local ingredients to create a uniquely Canadian dining experience, Woods is, in their own words: "Canadian through and through." This extends not only to food, but to their wines and spirits, and even the music they play inside their establishment. They grow their own lettuce and sprouts in-house, and this greenery actually doubles as part of their charming forest-inspired décor, and they take great pride in serving the best Canada has to offer from many different provinces. They serve only Ocean Wise fish, which sets them apart from other restaurants who may only include a limited selection of sustainable fish. Their fare ranges from mildly indulgent – roasted Everspring Farms Muscovy duck breast with tatsoi, shallot, sourdough, crispy confit, dried cherries, and duck egg béarnaise – to the truly decadent: sustainable Canadian sturgeon caviar with Yukon Gold potato blinis and traditional garnishes, which will cost you a petty penny, but some may find it worth every cent.

Pearldiver
100 Adelaide St E, Toronto, ON M5C 1K9 – 416-366-7827
http://www.pearldiver.to/pearldiver
For those who like to indulge in a little oyster overdose now and then, Pearldiver is one of the few Toronto Ocean Wise certified oyster and seafood bars, where the chefs are dedicated to serving up the freshest oysters and mussels from PEI to BC, and even some from farther locations like Ireland. Their beer selection is satisfyingly local, such as Wellington and Beau's, and your food options are by no means limited to oysters: there are plenty of other seafood options, like their crispy calamari or tandoori-spiced BC salmon with quinoa and lentil summer salad and cucumber raita. There are even some nice Canadian turf options like Ontario hanger or PEI rib eye steak. Don't forget to check out their Maritime spin brunch with their various seafood "Bennys", such as smoked New Brunswick sturgeon Benny with baby arugula and preserved lemon – a decadent take on a diner classic.
Definitions
Locally-sourced – food ingredients that are grown or raised within a limited geographical distance from those preparing or consuming said products, either at an eating establishment or an individual eating at home.
Locavores – People belonging to a social movement dedicated to practicing local-sourced eating and food production, shortening distances both physical and social between farm and table.
Sustainable – Food practices that create healthy, safe food through emphasis on direct purchase from local farms and small businesses that seek to limit their carbon footprint and protect the diversity of both plants and animals and the welfare of farmed and wild species, and also avoid damage or waste of natural resources.
Carbon footprint – The total amount of greenhouse gases produced to directly and indirectly support human activities, usually expressed in equivalent tons of carbon dioxide (CO2).
Canadian Organizations Focused on Environmentally Responsible Food Stewardship
LEAF (Leaders in Environmentally Accountable Foodservice)
http://leafme.ca/
"Since 2009, LEAF has been helping the Canadian foodservice industry reduce their environmental impact, and make it easier for diners to find certified green restaurants. LEAF is the only national food service certification of its kind.
LEAF aims to become the national leader in sustainable food service standards, and to provide establishments of all sizes with the knowledge, tools and confidence to move forward in their environmental efforts, while supporting successful business practices."
Goals:
– Reduce the environmental impact of the Canadian food service industry, targeting energy, water and waste reduction.
– Promote community partnerships and "farm to table" concept.
– Increase awareness and support of the green restaurant industry.

Ocean Wise
http://www.oceanwise.ca/
"Overfishing is the biggest threat our oceans face today.The Ocean Wise symbol next to a seafood item is the Vancouver Aquarium's assurance of an ocean-friendly seafood choice. With over 600 Ocean Wise partners across Canada, Ocean Wise makes it easy for consumers to make sustainable seafood choices that ensure the health of our oceans for generations to come.
The Vancouver Aquarium's Ocean Wise program works directly with restaurants, markets, foodservices and suppliers to ensure they have the most current scientific information regarding sustainable seafood and to help them make ocean-friendly buying decisions. The options are highlighted on their menus and display cases with the Ocean Wise symbol, making it easier for consumers to make ocean-friendly seafood choices.
Ocean Wise's recommendations are based on 4 criteria. An Ocean Wise recommended species is:
1. Abundant and resilient to fishing pressures
2. Well managed with a comprehensive management plan based on current research
3. Harvested in a method that ensures limited bycatch on non-target and endangered species
4. Harvested in ways that limit damage to marine or aquatic habitats and negative interactions with other species."
Website and app features searchable species lists that allow user to look up whether a particular species is sustainably caught or not, a recommended species list and other helpful information.

Marine Stewardship Council
http://www.msc.org/
"The MSC works with scientists, fisheries, seafood producers and brands to promote sustainable fishing and safeguard seafood supplies for the future.
We set credible standards for sustainable fishing and supply chain traceability. Organisations meet these standards in order to demonstrate the sustainability of their products.
The MSC ecolabel makes it easy for everyone to choose seafood which has been caught by fisheries which care for the environment."
Website offers "track a fishery" option for specific fisheries and species, listed by region/ocean and includes sustainability status.

Sea Choice
http://www.seachoice.org/
"SeaChoice, Canada's most comprehensive sustainable seafood program, is about solutions for healthy oceans. Launched in 2006, SeaChoice was created to help Canadian businesses and shoppers take an active role in supporting sustainable fisheries and aquaculture at all levels of the seafood supply chain. Based on scientific assessments, SeaChoice has created easy-to-use tools that help you make the best seafood choices.
Working in collaboration with the Monterey Bay Aquarium's acclaimed Seafood Watch program, SeaChoice undertakes science-based seafood assessments, provides informative resources for consumers, and supports businesses through collaborative partnerships.
The SeaChoice program is operated by the Canadian Parks and Wilderness Society, David Suzuki Foundation, Ecology Action Centre, and Living Oceans Society. Our work is funded primarily by the David and Lucile Packard Foundation."
Website offers species list for quick sustainability status check, organized in three categories: Best Choice, Some Concerns, and Avoid.