Screech Owl in the Ash Tree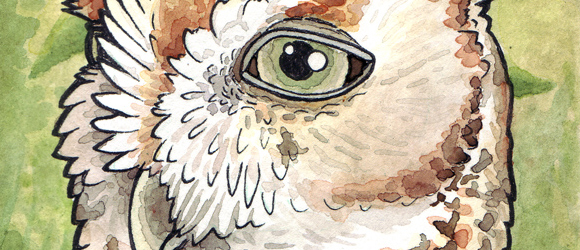 One of my favourite ways to do an illustration is to mix inked lines of varying weights with watercolour washes, I like the contrast between the stark lines and more delicate colours.
I did a birthday present for a friend of mine a few weeks back; a screech owl among the ash tree foliage, as she loves owls and was born under the Ash Tree Moon, from the Celtic calender of trees.  
I like incorporating Celtic elements in things on occasion, they have such a rich visual library to work from and between that and alchemy, there are lots of neat natural symbols that can be worked into an illustration, in a sort of "easter egg" kind of way.
I also want to note that screech owls have some really cute fluffy feathers between their eyes which are a real pain to try to convey in a more stylized illustration, ha ha!
"Screech Owl in the Ash Tree"
ink and watercolour on stonehenge 5″ x 7″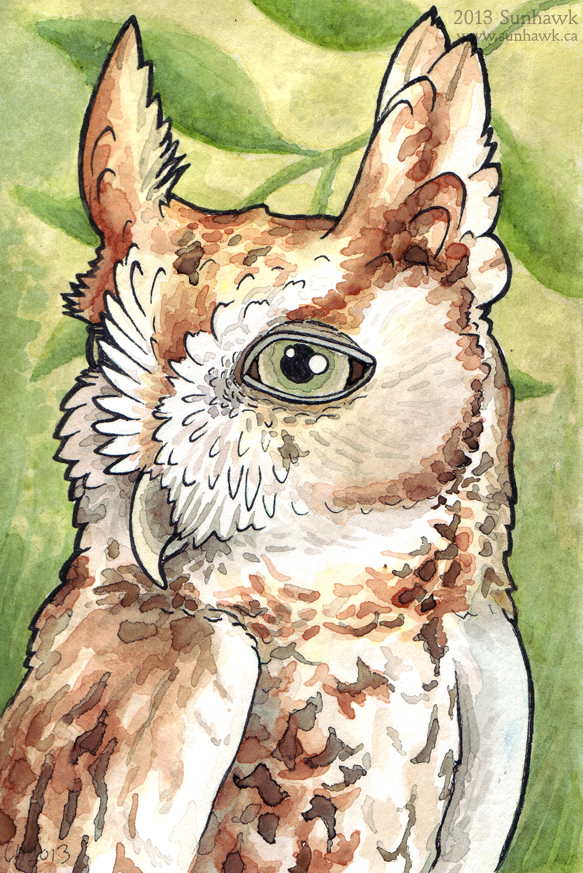 I think he looks rather dignified and dapper.
~Sunhawk