Ontario Greenbelt Photo Contest Winner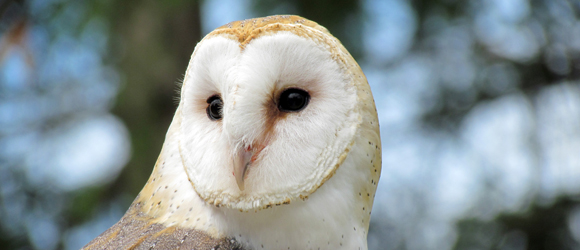 In my previous post, I mentioned my visit to the Mountsberg Raptor Centre and included a gallery of photos I took, which included some really nice photos of one particular barn owl named Jazz.
Well a few weeks ago, I noticed that the Ontario Greenbelt Foundation was hosting a photo contest to celebrate their 10th anniversary so I decided to enter one of the barn owl photos, as the Mountsberg Raptor Centre is definitely part of the Greenbelt area and I am very fond of those photos. About a week or so after I'd entered, I was informed that I had been chosen as a finalist out of 800 entries and then it turns out I was one of the winners chosen to be part of a photo exhibiton at the McMichael Art Gallery, which is a huge honour!
From the Greenbelt Foundation press release:
FOR IMMEDIATE RELEASE
November 15, 2015

WINNERS OF GREENBELT'S 10th ANNIVERSARY PHOTO CONTEST ANNOUNCED
Over 800 Submissions Received, 20 Winning Photos to be Showcased at McMichael Gallery

Today, the Friends of the Greenbelt Foundation, the Professional Photographers of Canada – Ontario (PPOC-ON), and the McMichael Canadian Art Collection announced the 20 winners of the photo contest celebrating 10 years of Ontario's nearly 2 million acres of permanently protected Greenbelt.

Judged by a jury of professional photographers and creative employees from the three organizations, the winning photographs will be showcased at the McMichael Canadian Art Collection in Kleinburg starting Sunday, November 15 until spring 2016. Two people's choice winners were also chosen based on an online vote. The categories and winning photographers are:

Overall Winner and Best Wildlife: Mark Williams (Hamilton)
People's Choice, Agriculture and Landscape: Warren Martil (Newmarket)
People's Choice, Water and Wildlife: Jack Starret (Collingwood)
Best Agriculture: Vartkes Peltekoglu (Vineland)
Best People in Nature: Kevin Walsh (Orangeville)
Best Water: Michael Manett (Thornhill)
Other Winners, No Specific Category: Tanya Biglieri (Cambridge), Lou Cabiago (Milton), Maria Drazilov (Toronto), George Gardiner (Toronto), Kate Goodale (King City), Alexander Harras (Richmond Hill), Christine Hogenkamp (Richmond Hill), Michael Manett (Thornhill), Jason Milligan (two submissions 1 and 2, Toronto), Jamie Reaume (Milton), Jeremy Slaven (Aurora), Dianne Soehner (Brooklin), and Lorne Stobbs (St. Catharines)

Between August 13 and October 15, 2015, over 800 submissions were received of stunning landscapes, agricultural, wildlife, and human subjects. All of the winning submissions can be found at http://www.greenbelt.ca/contest_winners.

"PPOC-ON is honoured to have been asked to lend their expertise in judging the Greenbelt's 10th Anniversary Photo Contest," said Jean Chartrand, MPA, Chair, PPOC-ON. "Choosing just 20 images to represent the Greenbelt from over 800 unique submissions was no easy task. The submissions reveal great diversity in both the landscape and artistic expression from the participants. As Canada's leader in developing and maintaining the highest level of photographic excellence, the PPOC-ON encourages the continuing growth of photographers at all levels. We look forward to seeing more great work from the Friends of the Greenbelt Foundation in the future and encourage them to pursue their passion for photography, agriculture, and the natural landscape."

The McMichael is so pleased to bring the Friends of the Greenbelt Foundation's photo exhibition to the gallery," said Anna Stanisz, Associate Director, Creative Learning and Programs, McMichael Canadian Art Collection. "These photographs provide us with a great opportunity to engage visitors, particularly students, while supporting an organization working to help strengthen local economies, and protect and grow the natural features of Ontario's Greenbelt."

"This contest focused on the endless possibilities and magnificence of the world's largest Greenbelt," said Burkhard Mausburg, CEO, Friends of the Greenbelt Foundation. "We want to thank all of those that participated and congratulate the winners for their stunning and creative submissions."
Now I can say that I am an artist that has been exhibited at the McMichael Gallery, not too shabby!
The presentation of awards and exhibition opening was last Sunday, and it was really great to meet the other photographers and get a chance to enjoy the rest of the art in the McMichael collection, which includes the iconic Group of Seven artists. I am truly humbled to be in their company and I would like to thank the Greenbelt Foundation for chosing my owl photo, happy 10th anniversary!
My photo is beside the Grand Prize winner, which was an awesome frog photo taken by Mark Williams, whom I met and had a lovely chat with. I also got my photo with Lorenzo, the bloke in charge of the Greenbelt side of things, great guy who kept things fun.
The Greenbelt exhibition will be at the McMichael Gallery until the end of 2015, so feel free to check it out! The McMichael Gallery is definitely worth going north for, not only for the art but it is surrounded by lovely forests and has many paths and ways to wander around. Sunday was a gorgeous mild fall day, perfect and crisp.
~Sunhawk