From the Let's Eat Good Project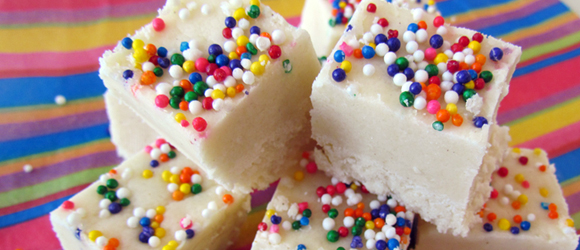 More than a year ago, some friends and I figured out that we could create a collaborative Google map, in that more than one person can view and make markers on the same map, and we use our common map for a noble purpose: to discover the best places to eat in the Greater Toronto Area.  The name of this map is "Let's Eat Good" and it wasn't long before we had around 20 to 30 places marked down for future adventures, and these places were not only literally all over the map in terms of geography, but also in price and cuisine.
In some ways, I've started to think of myself as a "fooder" – which is what, exactly?  Well, a "foodie" is someone who is passionate about food but also has a reputation for a certain snobbery when it comes to eating only the best of the best, which is an understandable ideal, but the reason I created the distinction of "food-er" was that I just love food of all types and I generally don't turn my nose up at the more "low-brow" food types like fast food. Intellectually, I understand that fast food and pre-made food options like frozen foods are an important staple of those living below the poverty line and also those who live in areas where fresh foods are both expensive and scarce, but I also understand the emotional relevance of food that is equally as important as its strictly nutritional value, that we crave "comfort foods" in times of stress or attach positive significance to certain foods and eating places.
So on our map, we are just as likely to have a humble fish and chips place as we are an expensive Japanese restaurant, but we do try to be discerning in the quality of that type of food – if we are having fish and chips, it's gonna be THE best fish and chips in town!
It was this quest for great eats with friends that inspired me to write some eating out guides for my day job, when we needed a few more articles to flesh out the new magazine we'd been working on.  I have had the rare joy of working with a seriously badass group of lady designers who have put together a really gorgeous magazine called Jewish Review, which I have uploaded full issue PDFs to the new Publication Samples page, as well as copies of my two articles:
"Mad Menus" – Christine Hogenkamp
Article Designer – Yulia Vizel
Jewish Review – Spring 2014
"World Class Cuisine" – Christine Hogenkamp
Article Designer – Yulia Vizel
Jewish Review – Fall 2014
And thanks to my dear friend Skwerlz for her help researching all these tasty places!
Visit These Foodspots Yourself!
Click the pane below to open up a live, clickable list of all the eating spots featured in the two above articles.
Spring 2014 Issue - Let's Eat Good... And Then Some!
The Drake Hotel
1150 Queen Street, Toronto • 1-866-DRAKE-TO • 416-531-5042
www.thedrake.ca
The Drake Hotel is celebrating its 10th anniversary this year and has proven itself a vital part of the art and culture scene in Toronto. Their in-house eatery reflects their enthusiasm for encouraging different kinds of creativity, with appetizers like "Blistered Shishito Peppers" and entrées such as "Cowboy steak with seasonal squash mac'n'cheese, chili-fried broccoli and oyster mushrooms," as well as their own take on sushi with their The Raw Deal menu.

Manpuku
105 McCaul St. Unit 29-31, Toronto • (416) 979-6763
www.manpuku.ca
Popular with students and Japanophiles alike, Manpuku is the go-to place for budget-friendly, delicious noodle dishes and other tasty authentic snacks. Try out their properly done (NOT deep fried) takoyaki, the bite-sized octopus puffballs, or enjoy one of their many varieties of udon noodles.

L'Avenue Bistro
1568 Bayview Ave, Toronto • (416) 485-1568
www.lavenuebistro.com
Exquisite French cuisine served in a beautiful cozy setting – what more could you want? Known for their friendly, attentive service that makes you feel instantly at ease, L'Avenue Bistro offers both knowledgeable drink service and high-minded fare such as fresh oysters, roasted & herbed bone marrow, and one of the best beef bourguignon in town.

Bar Isabel
797 College, Toronto • 416 532 2222
barisabel.com
For those serious about all things meat and cheese, Bar Isabel offers top-notch authentic slow food with a Mediterranean flare including marinated sardine montaditos, Ibérico pork served rare and a whole or half grilled octopus that has been getting rave reviews.

The Burger's Priest
3397 Yonge Street • 1636 Queen Street E. • 463 Queen Street W.
www.theburgerspriest.com
Having made a sacred oath to redeem the American hamburger from the depredations of fast-food chains one burger at a time, The Burger's Priest takes a no-fuss approach to making the best burgers in town. Don't forget to check out their website for the secret menu with special options such as a double cheeseburger topped with panko-crusted deep-fried jalapenos or mustard-grilled patties with fried onions.

Rock Lobster Food Co.
110 Ossington Ave, Toronto • 538 Queen Street West, Toronto • 416-533-1800
rocklobsterfood.com
Seafood lovers can get all the classics at Rock Lobster Food Co., whether it's their raw oyster bar, a lobster roll or a surf and turf entrée, along with some interesting new interpretations like lobster poutine and jerk crab & shrimp. For the full maritime experience, their seafood towers, "The Crow's Nest" and "The Boss," offer an actual tower of shellfish delights to try and share.

Caplansky's Deli
356 College St, Toronto • 416-500-3852
www.caplanskysdeli.com
Owner Zane Caplansky has been making headlines in the past year, between his second round on Dragon's Den and as one of the more vocal advocates of the food truck expansion in Toronto, but don't let that distract you from his deli's solid menu of breakfast and brunch items that could have come straight from your grandmother's kitchen. If you're feeling ambitious, "The Leaning Tower of Caplansky" offers a decadent feast of French toast, cream cheese, jam and beef bacon.

Issmi Sushi
1984 Avenue Rd, Toronto • (416) 488-2500
issmi-sushi.com
A hidden gem up in North York, Issmi may be small but what it lacks in size, it makes up for in presentation and attention to detail. Each dish arrives beautifully prepared and the ingredients are deliciously fresh. The "Love Boat" sushi set even arrives in a spectacular boat display! For sushi with a little extra kick, the Diablo special maki roll comes with both hot peppers and jalepeno peppers.

Barque Smokehouse
299 Roncesvalles Avenue, Toronto • 416-532-7700
barque.ca
Great for both the barbeque enthusiast and those new to the ways of the grill, Barque Smokehouse offers a variety of samplers that combine solid meat options like brisket, sausage or ribs with sides that bring something new to the table, such as creamy smoked cauliflower and smoked asparagus. Meat fans looking for something new should check out their smoked duck tacos.

Pizzeria Libretto
550 Danforth Avenue, Toronto • 416-466-0400
danforth.pizzerialibretto.com
221 Ossington Avenue, Toronto • 416-532-8000
ossington.pizzerialibretto.com
Seriously dedicated to making the most authentic Italian pizza in the city, Pizzeria Libretto uses a handmade pizza oven built in Naples to bake every Verace Pizza Napoletana Association-certified pizza crust to blistered, charred perfection. Pairing your slice of "Duck Confit", "Grilled Eggplant" or "Cacciatore Salami" pizza with wine from their equally-dedicated wine list will take your dining experience to the next level.

Grand Electric Bar
1330 Queen Street West, Toronto • 416-627-3459
www.grandelectricbar.com
Featuring loud music, booze and authentic Mexican fare that doesn't hold back in the hot sauce department, Grand Electric Bar's unpretentious dedication to good times has people willing to wait for hours to get a table. There are three dollar tacos and specials like tuna cheviche to satisfy more conventional cravings, or if you are feeling more adventurous, check their ever-changing menu for something like their "Octopus el Diablo" or lamb tartare.

The P&L Burger
507 Queen Street West • 416-603-9919
www.thepnlburger.ca
Proving that you don't have to sacrifice quality in order to give people different dietary options, the P&L Burger offers some thoughtful alternatives to your usual burger experience: instead of fries, you can opt for a kale Caesar salad; they offer a vegetarian burger called "The Big Tempeh" and all the burgers can come wrapped in kale instead of a bun, for those who eat gluten-free. Classic carnivores looking for a little something extra on their house-ground chuck patty should check out "The Castor," which comes with peameal bacon, crispy shallots and cheddar, or "The Italian" with its sweet and hot peppers, sautéed onions, mozzarella and marina sauce.
Fall 2014 Issue - Travel the World Without Leaving the City
Vietamese
Banh Mi Boys
www.banhmiboys.com
2 locations
There has been lot of positive word of mouth about Banh Mi Boys and their namesake banh mi sandwiches, made with banh mi buns baked in-house and available with different fillings such as lemongrass tofu, braised beef cheek and their specialty meat option: five-spiced pork belly. They also offer Chinese-inspired steamed bao sandwich and a Vietnamese take on tacos featuring options like kalbi beef, pulled pork and squid.
Indian
Pukka
www.pukka.ca
778 St. Clair Ave West, Toronto • 416-342-1906
This recent addition to the St.Clair West neighborhood features slightly upscale Indian fare with staples like butter chicken and aloo ghobi along with more haute cuisine inventions such as lamb lollipops, seared spiced duck breast and eggplant tartare. For the more food-adventurous, you can sign up for a set course that will give you the full subcontinential dining experience.
American
Home of the Brave
www.thehotb.com
589 King St West • 416-366-2736
HOTB acts as a culinary homage to all the best (and probably most unhealthy) of American comfort foods, offering classics such as the Philly Cheesesteak sandwich, Shaved Bologna sandwich and Tator Tots along with the more obscure treats like the Kentucky Fried Handshake sandwich and their buffalo cauliflower appetizer, complete with ranch dressing. Don't forget to check out their tasty and cheekily-named Freedom Fries.
Middle East & Mediterranean
District Oven
www.districtoven.com
842 College St, Toronto • 416-901-7717
Middle Eastern flavours and foods have become very popular recently in the trendiest of gastronomic circles, and District Oven's executive chef Islam Kaisi combines them with Mediterranean flare to offer some truly delicious dishes such as lamb and vegetable tagine (stew) with Ras el Hanout sauce or flatbread pizza with toppings like figs, halloumi cheese and Harissa pomodoro sauce.
Peruvian
Valdez
www.valdezrestaurant.com
606 King St West, Toronto • 416-363-8388
Offering a taste of Latino street food, Valdez has a vast selection of different South American tidbits, many available in smaller taste portions to allow you to try as many as you like. Along with different Peruvian ceviches (which features raw fish or even octopus cured with citrus juices) which you can get singly or one of each as a flight, there are also arepitas (cornmeal fritters), king crab causas (potato cakes), tamales plus many other meat-friendly and vegetarian options.
Ethiopian
Lalibela
www.lalibelaethiopianrestaurant.com
2 locations
For those new to Ethiopan fare looking for a complete dining experience, start by indulging in a traditional guest greeting of Ethiopian coffee served with popcorn and then go for the Lalibela platter which comes in both vegetarian and meat options like beef or lamb, or try one of their tibs (short ribs) or wats (curry/stew). If you are worried about eating with those who are less daring, there are also regular Canadian items like burger, fries and chicken wings.
Jamaican
Mona's Roti
www.monasroti.com
4810 Sheppard Ave. East Unit 209, Toronto • 416-412-1200
A Toronto Carribean institution for more than 25 years, Mona and her family make some of the city's best rotis (comes as plain flatbread or flatbread pocket filled with split peas and spices), jerk chicken, curried goat, and oxtail stews, with generous portions that suit the most frugal of budgets and all the meats are Halal. To complete your Carribean food experience, try pairing your meal with a drink like Ting Grapefruit soda or Peanut Punch.
Japanese
Zakkushi
www.zakkushi.com
3 locations
Zakkushi offers a multitude of bite-sized delights such yakitori (bamboo skewers of grilled meat and vegetables often with savoury sauces) with so many options they span three whole menu pages, as well as hot/cold tapas and oden (items like eggs, fish cakes, etc are boiled instead of grilled) and features authentic Japanese touches such as using binchotan charcoal for their grilling. As a popular place to have a good time with friends and a cold Asahi beer or two, you'll quickly understand why they enforce a two hour dining limit, and making reservations in advance is also a good idea.
Greek
Papa's Grill
www.pappasgrill.com
440 Danforth Avenue, Toronto • 416-469-9595
Take a break from winter's chill by stepping inside Papa's Grill, with their wood-burning fireplace keeping you cozy, and relax in their tasteful cosmopolitan décor complete with gorgeous windows that keep the tables immersed in sunlight all day long. In summertime, there's no better patio around to enjoy fresh air and good food, as they boast one of the largest patio spaces in the city. You can find all your Greek favourites, starting with appetizers like spanakotiropita (Greek filo pastry filled with spinach, leeks, and feta cheese baked to a golden brown) and dolmades (hand rolled grape vine leaves with lean ground beef, white rice, fresh dill and onion, drizzled with a lemon sauce) and mains such as oven-roasted lamb shank, mousaka (ground beef layered in eggplant and zucchini baked under a béchamel sauce, served with Greek salad and rice) and a solid selection of pasta and seafood dishes.