Exploring the Great White North: Yukon and Alaska Trip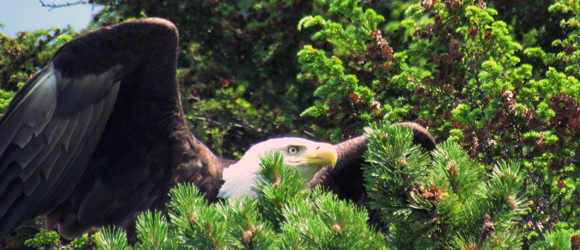 This summer I made good on a promise to a fellow artist friend of mine to go up north and visit her in Whitehorse, which is the capital of the Yukon. Not only does Whitehorse have a thriving and vibrant local artist community, but the beauty of the landscapes there just unbelievable; not only are you constantly surrounded by mountains and scenery that make you feel like you stepped into a postcard, but there is such a wealth of wildlife waiting to be discovered.
I was lucky to have my friend who was happy to act as my local guide, and the ten days of my trip passed by way too fast, as I tried to pack in as many adventures as I could. Not only did we visit Kluane National Park, but we also went fishing in the Hidden Lakes, I went horseback riding up the mountainside by Fish Lake, wandered the Yukon Wildlife Preserve and then stopped at the nearby hotsprings for a nice relaxing soak and even took a weekend trip on the Fourth of July down to Skagway, Alaska. I have never seen so many bald eagles in my life, I was in heaven!
Here is a small collection of photos from my trip, in particular the best of the nature photos, because nature photography is one of my favourite hobbies and I love trying to capture animals, they are so unpredictable and each photo is a surprise and occasionally a delight!
I want to go back next summer, and I would recommend to anyone that if they get a chance to visit the Yukon or any other of the sub-arctic territories, DO IT! There is nothing more wonderful or Canadian than our gorgeous natural landscapes. Every day I saw something that took my breath away.
~Sunhawk