All the Best for 2016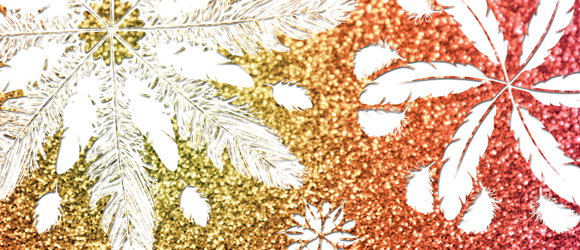 Every year I design a card to send out to loved ones and normally I do a handdrawn illustration but this year I decided to go for a different look. This sparkly design features vector feathers arranged into snowflakes, which I felt fit nicely into my bird-friendly persona. I used Photoshop to create separate layers for each snowflake, using the blending option Bevel to give the appearance oif each snowflake being cut out of glitter paper. The glitter stock image was actually silver and I applied various layers to give it a nice touch of colour.
All the best to everyone for 2016, I hope it brings much success and happiness!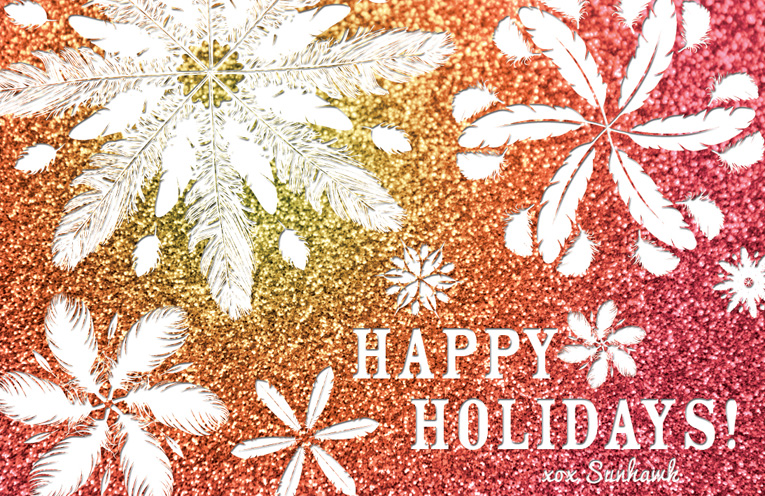 ~Sunhawk